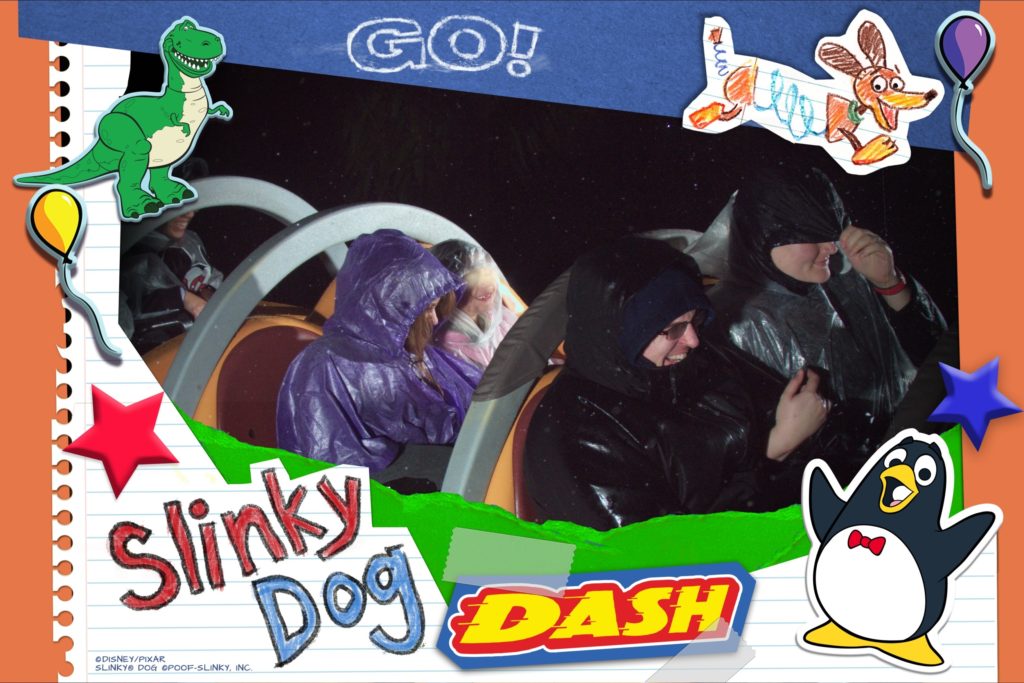 Hello and thank you so much for visiting our site!  We're Heather and Brian, and we're thrilled to welcome you to Seeking the Magical!  Seeking the Magical is a combination blog and YouTube channel that is dedicated to bringing you the best Disney food, character interactions, and tips and tricks!
Between the two of us, we've lived individually in Minnesota, North Dakota, Wisconsin, Illinois, South Dakota, Ohio and Washington. Together we've lived in Minnesota, California, New Mexico and, currently, Michigan. While we've moved a fair amount, Disney has been our constant. We love to travel and explore different parts of the United States of America and the world, but we keep coming back to Disney.
Check out the video below to learn more about us and hear the story behind our rain-soaked photo on Slinky Dog Dash. Trust us when we say, it's an experience we won't soon forget!