By: Heather
If you're an adult who loves Disney and is childless either by choice or current circumstance, you're probably feeling more than a little needlessly attacked right now. Trust me when I say, we feel you. Still, certain immature tirades that say far more about the individuals making waves than those they're inappropriately attacking really don't deserve a response. Thus, we're going to stay above the fray and instead tell you why going to a Disney park as an adult without children is awesome! Read on to find out how a Disney vacation makes dreams come true for the young and old, and yes—gasp—childless.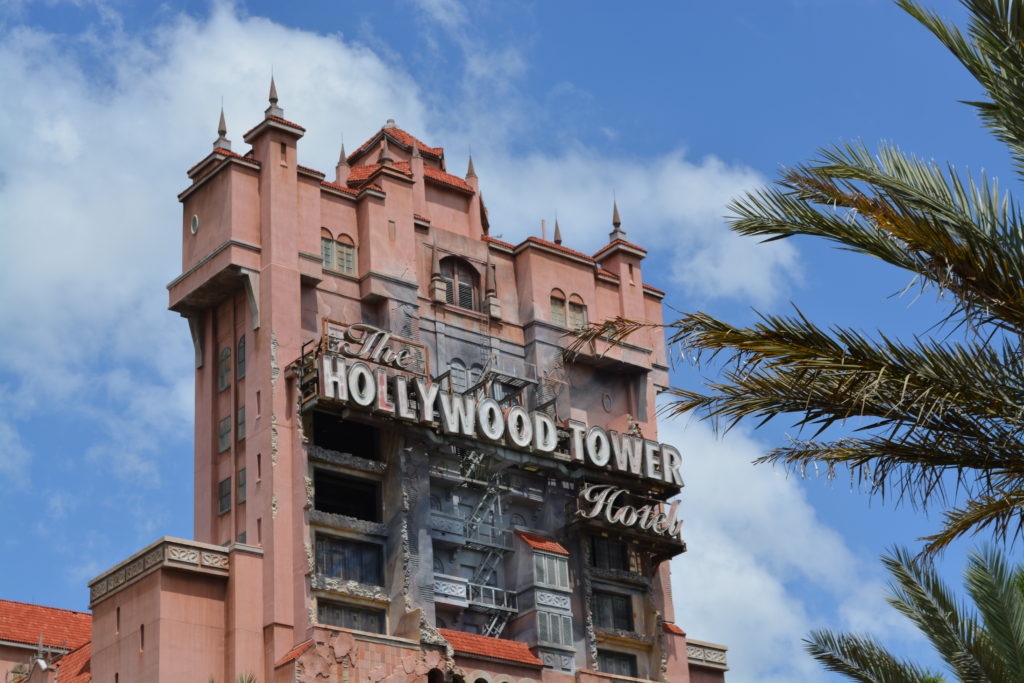 1. Flexibility, Flexibility, Flexibility!
If you want to wake up at 7 a.m. to rope drop Flight of Passage at Animal Kingdom, then park hop over to Hollywood Studios for the thrill rides, have dinner at Jiko at Animal Kingdom Lodge, and end the day with Extra Magic Hours at Magic Kingdom—you can do that without kids. You can travel without a park bag or a cumbersome stroller, and you don't have to spend fifteen minutes tracking your stroller down while carrying your sleeping preschooler after it inevitably gets relocated during the nighttime shows. You can ignore dining plans altogether, hop on the MyDisney Experience App and see what's available last minute for dinner or you can check out one of the lounges attached to the best restaurants in Walt Disney World since they don't take reservations anyway. You can skip nap time, ignore meal schedules, ride the "scary" attractions, eat unfamiliar ethnic food, not worry about throwing off delicate sleep schedules, and more all without a single temper tantrum as a childless adult at a Disney park. It's honestly amazing to have complete flexibility in planning.
That's not to say traveling with children and respecting their needs and desires isn't amazing too—it's merely a different experience. I have done and loved both, and I dream of the day when I can bring my own children to Disney and experience the magic along with the highs and lows with them. Until then, I will revel in my freedom and flexibility, and it's not your place to try to make me or anyone else feel bad about it. Being without children in Disney or anywhere else does not make someone less than. Enough said.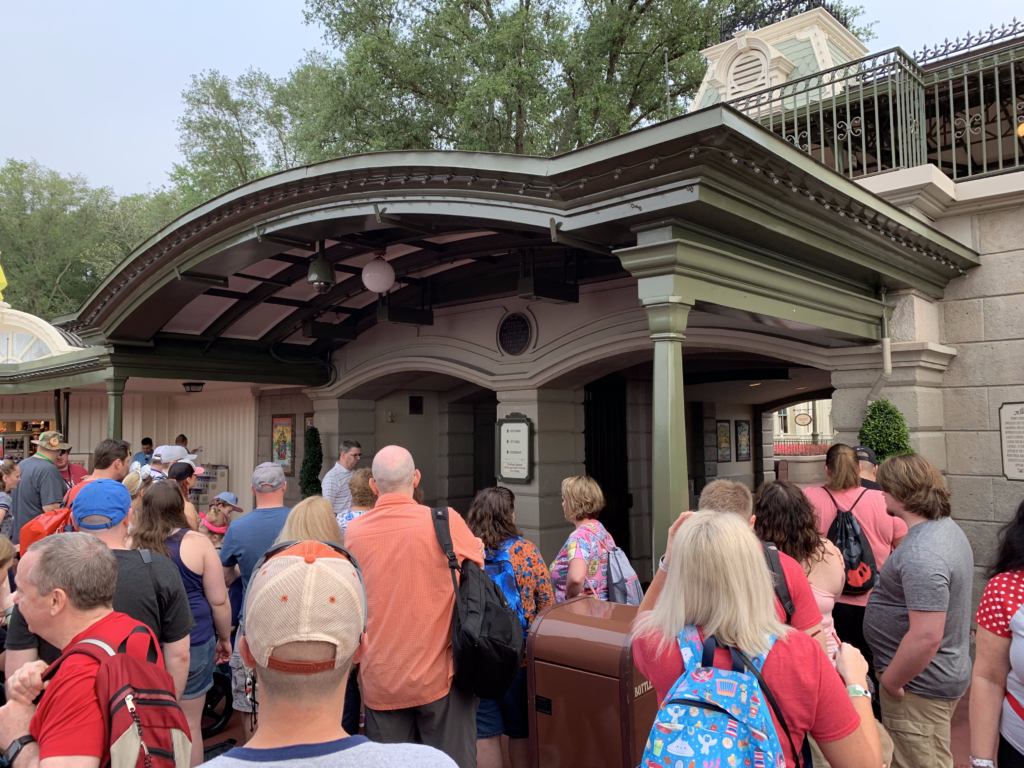 2. It's Cheaper
How about a week's lodging for two people less than 15 minutes from Walt Disney World for $220.70? Does that sound too good to be true to you? Because it's not! Not for childless adults anyway. True, we're not talking five-star accommodations, but we had a bedroom with an attached, private bathroom, free parking, free Wi-Fi, free use of the washer and dryer, etc. for six nights/seven days all for less than $250.00. That is simply unbeatable. How is that possible you ask? We rented a private room for two adults on Airbnb.
Don't get me wrong, there are some precautions one needs to take when renting through Airbnb or any private property for that matter, but they're the most economical option in many, many circumstances. Plus, if one is selective and only stays with Airbnb SuperHosts many of the concerns are mitigated, and the experience is far more standardized throughout. Some hosts will allow children in room-only rentals, but it's more common for visitors with kids to rent a whole apartment/condo/home through Airbnb. Unfortunately, the prices for whole place rentals are generally close to hotel prices anyway. Of course, there's an abundance of lodging options at Walt Disney World itself and close to property if you're not comfortable with this option. While we love to stay on property, one night at a moderate resort costs more than six nights at a reasonably priced, room-only option in the surrounding area. Nine times out of ten, we'll pick the cheaper option; plus, the authentic experience of many Airbnbs we've stayed in is a nice bonus. (Note, this post is not an ad and is not sponsored in anyway; however, we would happily partner with you, Airbnb, in the future if you're interested. Hey, Mickey pretzels, smoothies and avocado toast don't pay for themselves, right?! ?)
Besides lodging deals, the whole experience is cheaper without kids. The total cost of park tickets, meals, special event tickets, etc. are all significantly cheaper the fewer people are involved. When many of the costs of a Disney trip are per head, it's simple math. Per head items are cheaper when there are less heads. Duh.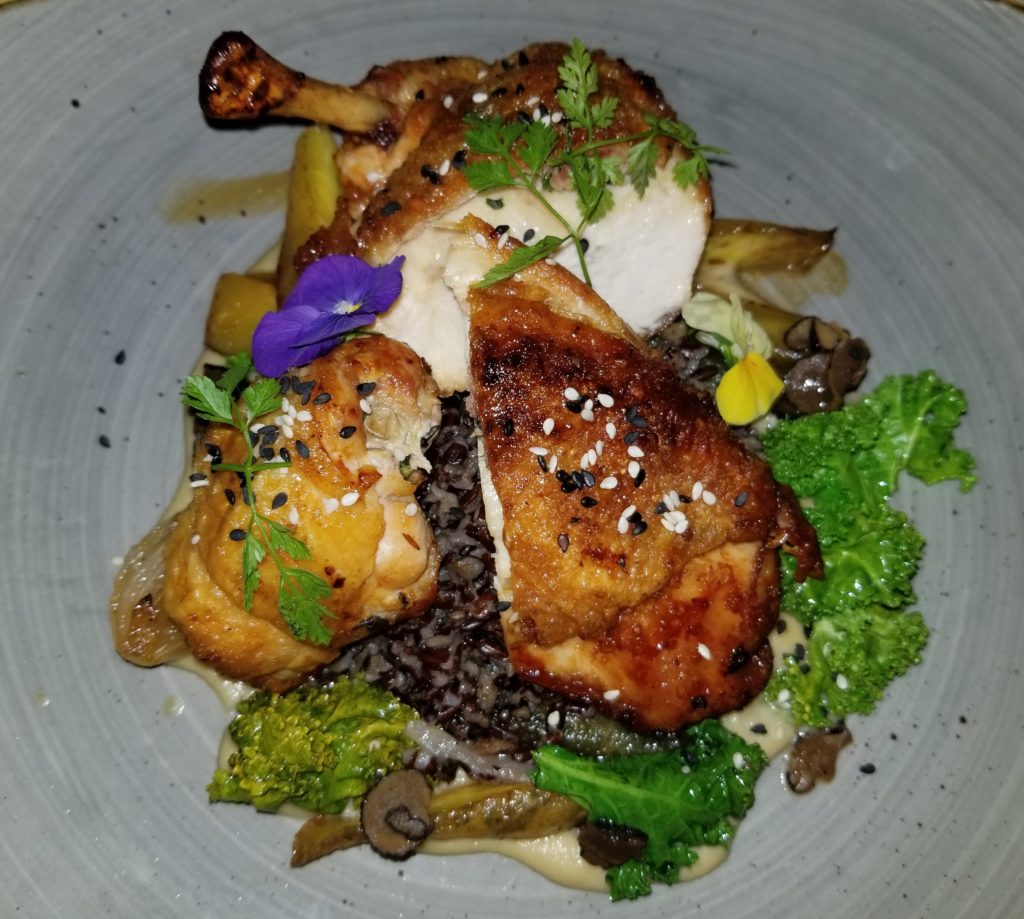 3. Eat Fabulous Food and Imbibe Alcohol Too
I hate going with a stereotype, but the evidence strongly backs it up. Children are picky eaters. There's a reason why many of the restaurants on Disney property cater to the chicken nugget, pizza, macaroni and cheese, and hot dog crowd. That's what most children want to eat so that's what they serve. Thankfully, if you're part of the childless, adult crowd going to Disney, you can avoid all that and eat real, fabulous food and imbibe alcohol too.
Especially at Walt Disney World, there are amazing restaurants helmed by James Beard award winning chefs including Rick Bayless, Masaharu Morimoto, Art Smith, Wolfgang Puck and a new one by José Andrés. Plus, there are incredible restaurants owned and run by Disney where the chefs may not be celebrities, but they're notable in their own right. Our favorites on property bridge both categories of chefs and include California Grill, Flying Fish, Jiko, Morimoto Asia, and Tiffins. These are all signature restaurants (that means fine dining in Disney speak), but there are amazing restaurants in the more family-friendly dining categories of sit-down restaurants and quick service as well.
For regular sit-down restaurants, childless foodies like us are apt to enjoy Sanaa, The Wave, Frontera Cocina, Yak and Yeti, and Via Napoli Ristorante e Pizzeria. There are also delicious offerings to be had at numerous quick service locations throughout the parks and resorts. Most notably, we love Satu'li Canteen, Harambe Market, Morimoto Asia Street Food, Chicken Guy, and Be Our Guest Restaurant (for lunch). Then, there are the countless food stands at any of the Epcot festivals and all those classic Disney snacks—like the Mickey pretzels that are truly worth the wait. ?
We've all heard of the tradition to "drink around the world" in Epcot, and that is markedly easier and more enjoyable without children. Our favorite option for this is the Italian Margarita in the Italy Pavilion in Epcot. Additionally, I love the new lime Dole Whip Margarita available at the Barefoot Pool Bar at Disney's Polynesian Resort, and my husband loves the "Evil to the Core" cocktail available at Story Book Dining at Artist Point in Disney's Wilderness Lodge.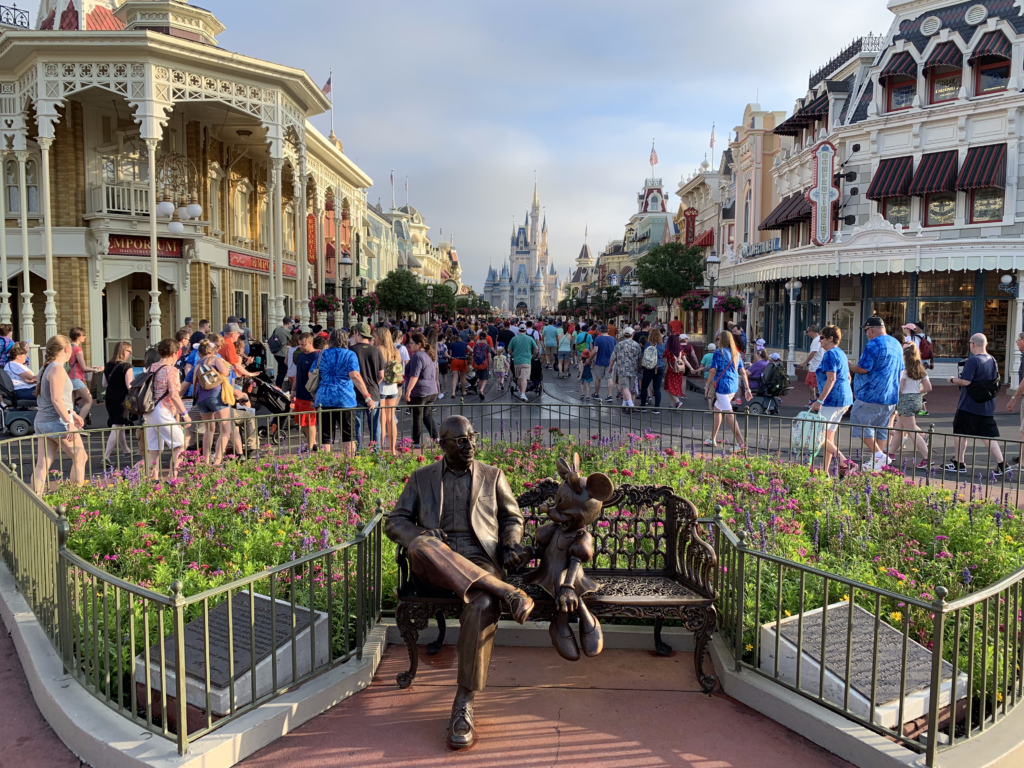 4. Vacation on Your Schedule
Do you know the absolute worst times to go to any Disney park? The answer is simple—anytime school is out. Whether that is winter break, spring break, summer break or Thanksgiving break, any time most school-aged children are not in school is the worst. The crowds are heavier, the lines are longer, and prices spike as well on airline tickets and hotel rooms. Plus, if we're talking summer break, the weather can be truly unbearable especially in Florida.
One of the best things about going to Disney as a childless adult is the flexibility to schedule your holiday when school is in session. You can catch the lull of the parks in late January or early November, and you can visit on a Monday through Thursday when the parks are typically less crowded as well. You can also make it work by taking shorter vacations to squeeze Disney in wherever your schedule allows.
We lived in northern California between San Francisco and Sacramento while my husband went to grad school. I worked full-time plus and frequently traveled in state and around the country for weeks at a time while he was busy with lab work until 2 a.m. or later most nights. We made the most of it by becoming weekend warriors and taking short trips to as many of the amazing destinations around us as we could including wine country, the northern coast, the Bay Area, the Redwoods, Tahoe, Yosemite, Santa Cruz, Santa Barbara, LA, and Disneyland.
Four years in a row we flew out of Sacramento on the earliest flight possible Saturday morning down to Orange County and taxied over to Disneyland. We hit the parks right away Saturday, stayed the night and went to the parks again on Sunday. Then, we hopped back in a cab and made it to the airport just in time for the last flight out on Sunday night. We both would've loved to stay longer, but our schedules and you know—adult responsibilities—did not allow it. We made it work and had a blast in the process. I guarantee you that would not have been the case if we had children in tow. Seriously, try taking a whirlwind 39-hour airline trip to Disney with a three-year-old and see how much fun you have.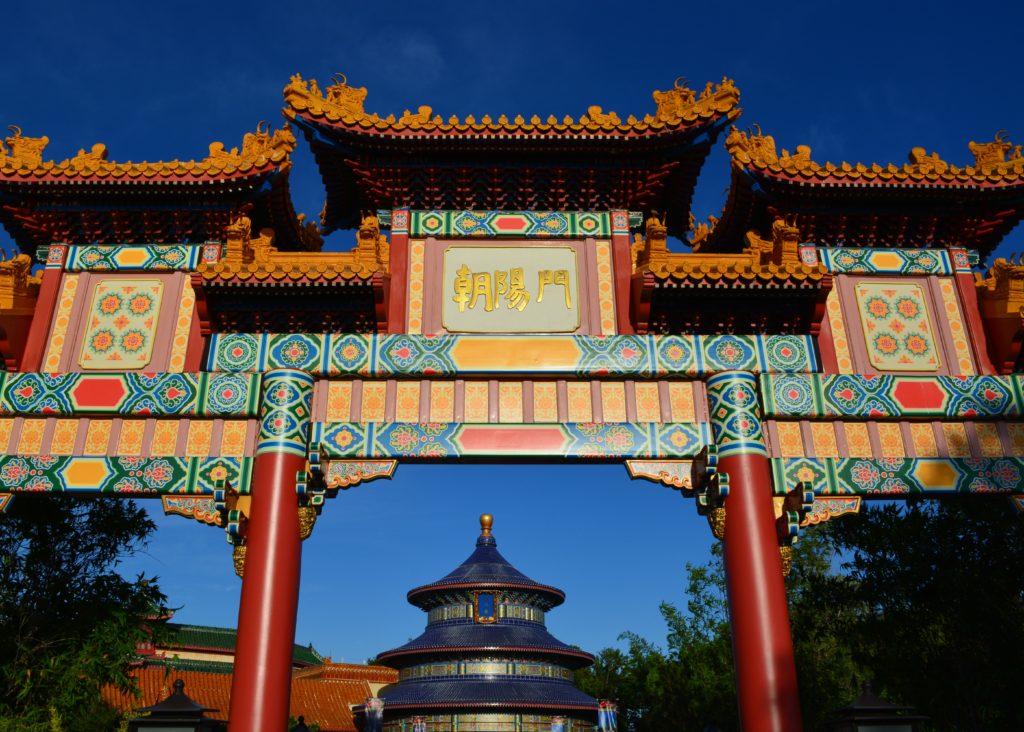 5. An Amuse-Bouche to World Travel
It's beyond funny for me to hear someone say that millennials should travel more let alone travel abroad more. We're usually rapped for traveling too much and being too focused on distant locations. I guess we just can't win for losing, huh?! Statistically speaking, millennials travel far more than any other generation and prioritize international travel more too (the next closest being the small group of adult Generation Z that are college aged now).
Yes, I've been to Walt Disney World on 15 different trips and Disneyland on 7 trips. I've also visited 47 states, and my country count is 24 including helping build an orphanage in India and working with an international service organization in Taiwan and China. I'm not saying that to brag but merely to illustrate my point. Going to a Disney park doesn't preclude exploring other amazing lands the world over. In fact, we would argue that it encourages it. (Don't worry—I'm still coming for you Rhode Island, Louisiana, and Hawaii!)
Visiting the World Showcase in Epcot is like visiting a modern, large-scale world's fair of different cultures and cuisines. This is also the case with the Africa and Asia portions of Animal Kingdom. No, the China Pavilion in Epcot isn't a complete depiction of China. Just like the American portion of the showcase is a partial characterization of the United States of America. The representations in Epcot and Animal Kingdom of various countries and locations are samplings of some of the highest ideals and most universally appealing aspects of each. By meeting cast members that are originally from each of the locations, sampling the cuisine of each and exploring their culture closer to home, one can assess where to prioritize traveling next.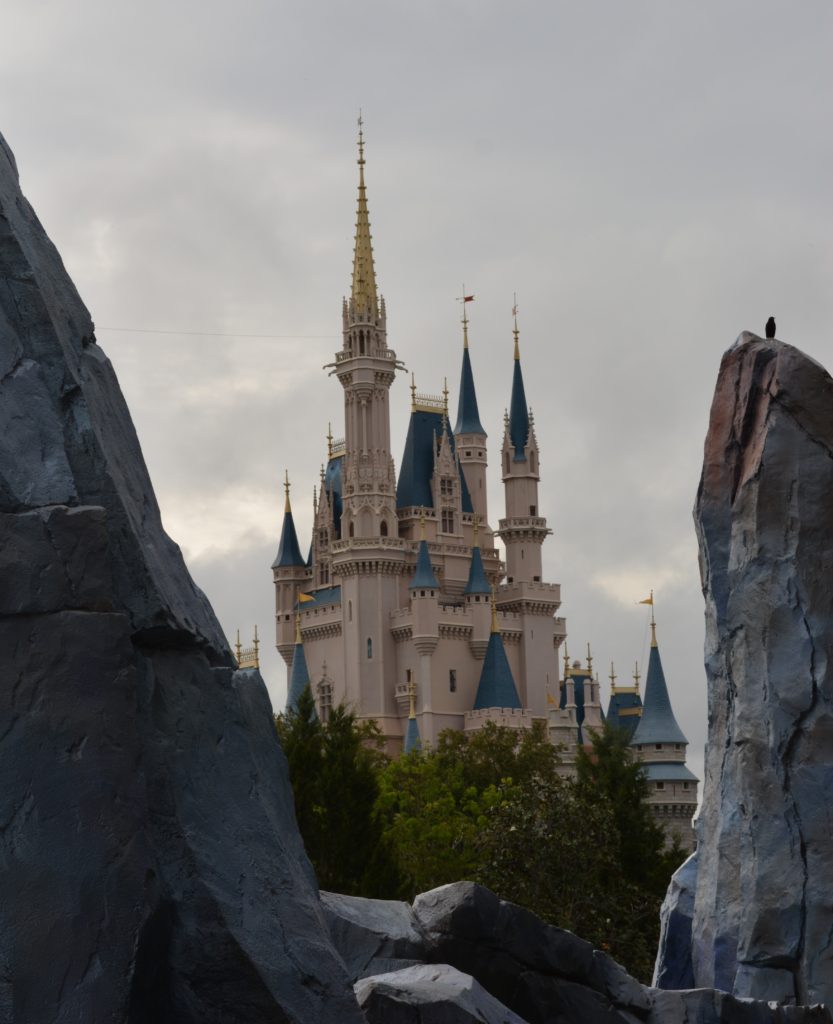 6. Convenient Work-Life Balance Opportunities
Los Angeles and the Anaheim Convention Center in particular are popular conference locations just like Orlando and the various Walt Disney World Resort Convention Centers on the opposite side of the country. Hundreds of thousands of people travel to each of these areas every year for work, and it's very convenient to tack on a trip to Disneyland or Walt Disney World either to the beginning or end of the trip. It varies of course, but one can frequently take an extended weekend vacation with only needing to take one or two vacation days. Plus, the airfare is already covered, so that immediately lowers the cost of the trip even if a friend or a spouse flies in to join the Disney fun (although solo trips can be great too).
Traveling for work is complicated enough when one has children even without adding on vacations to the trip. If you take advantage of travel opportunities when you can without children, you'll reap the rewards of cheaper trips and a little rest and relaxation before or after your big work event. We've done this repeatedly at both Disneyland and Walt Disney World, and it works great every time.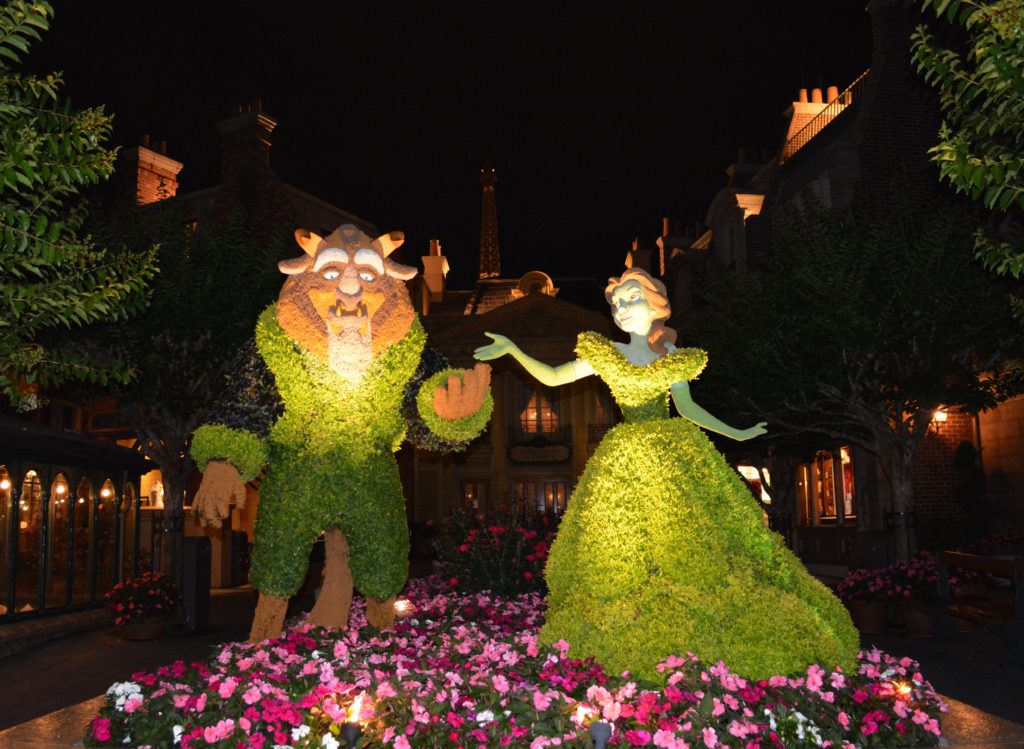 7. Honeymooners' Haven
Walt Disney World has been ranked as the number one domestic destination for honeymooners since the first large-scale studies were done tracking them in the late 1990s. That means that Walt Disney World has been the top destination for adult couples traveling on their honeymoons (where children are typically not included) since well before the oldest millennials even turned 18. Millennials are not the first generation—nor will we be the last—to happily travel to a Disney park without children. In fact, Disneyland has marketed itself to honeymooners since it opened in 1955 and the same goes for Walt Disney World since it opened in 1971. It's a bit paradoxical to argue that these parks are meant only for children and families when they cater on a massive scale to adult, childless couples and have for decades.
Indeed, Walt Disney World is a dream honeymoon destination for many couples the world over, and why wouldn't it be?! It has thrilling attractions to brave together, fancy restaurants, nightlife, amazing pools and water parks to relax, serene spas and all sorts of ways to customize and personalize the experience from arrival to departure. Plus, the name of the game at Disney is customer service and magical moments so couples are likely to get a free dessert or at least a hearty, "Congratulations!" if you wear free, celebratory buttons.
One of the most amazing things about visiting Walt Disney World as a childless, adult couple is that some of that honeymoon magic gets sprinkled in naturally. Whether you're celebrating an anniversary, someone's birthday or just the ability to get away, the magic and the opportunity to connect as a couple in the fantasyland that is Disney (pun intended) is inescapable.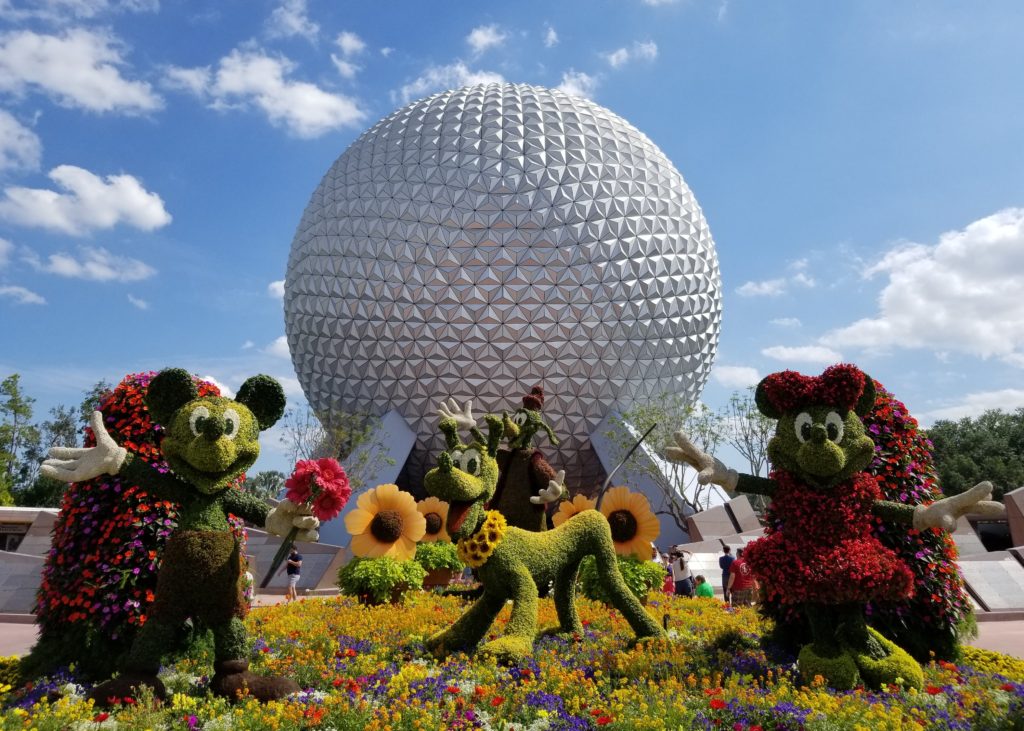 8. Breaking the Disney Bubble
It's incredibly common for vacationers to fly into the Orlando airport, hop on the Magical Express to their Walt Disney World Resort and never leave property again until they return to the airport. This makes sense since Disney designed it this way. Their all-inclusive transportation is free for a reason; they want to keep guests on-site. We've taken Disney vacations like this and had an amazing time. The Disney bubble can be an idyllic form of escapism where everything is catered to the guest's experience with easy access and no needs unmet. I'm not knocking this approach; however, I personally prefer an approach that is much more "childless millennial" of me.
I like to rent a car, stay at a super cheap Airbnb off-site and explore the area some too. There's a ton of great food on Disney property, but there are also amazing hole-in-the-wall and upscale locations off-property too. There are fun neighborhoods and parks to explore nearby or one can drive a little farther to the ocean or the Kennedy Space Center. Breaking the Disney bubble and exploring the Orlando area is hard to do with kids, but it's easy and fun without them! Not to mention, you can check out the award-winning, adults-only boutique dessert restaurant, "Better Than Sex – A Dessert Restaurant." Seriously, try it. You can thank me later.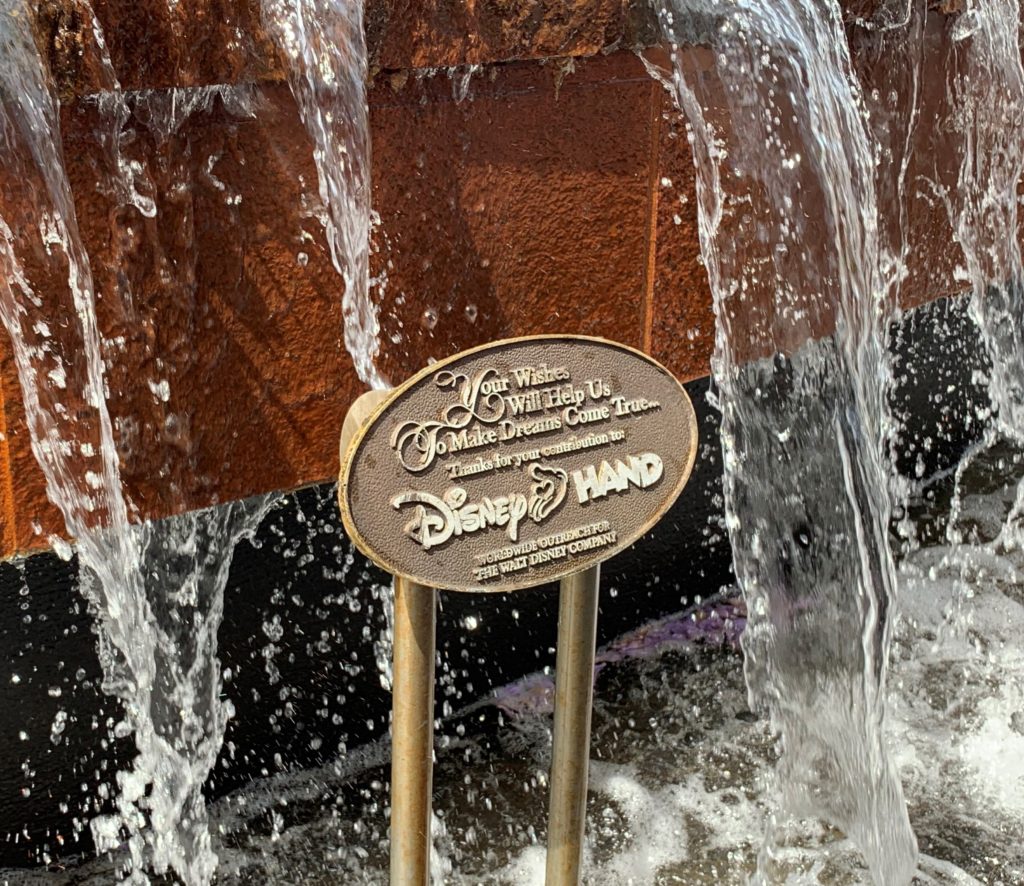 9. It's Personally and Socially Empowering
The world can be a nasty place. It can beat you down and make it hard to believe in the good of humanity let alone the power of your own dreams. Even at the most magical place on earth, people can go off on you for standing in line to purchase a snack. That just isn't right.
Thankfully, Disney can also serve as an antidote to the pain and ugliness. It can be profoundly moving to return to a state of childlike wonder, delve into the realms of imagination and experience the beauty of coming together as one. These are the messages of the nighttime shows at Walt Disney World. Although they're certainly intended for everyone, we would argue that they're strongly slanted for adults—especially IllumiNationas: Reflections of Earth at Epcot and Rivers of Light in Animal Kingdom. Even Happily Ever After, the nighttime fireworks spectacular in the Magic Kingdom, can be deeply moving for adults. Personally, I'm nothing but a complicated puddle of tears and self-confidence when it reaches its crescendo with the "You Can Fly" song from Peter Pan.
Besides being personally empowering, Disney is a place where one can feel good spending childless, discretionary income (however little of that we may have with our student loan debt). You know those pesky little things that millennials care about—like equality, diversity, social responsibility and environmental protection—the Walt Disney Company is a leader in all these areas and has won several awards for its Corporate Social Responsibility. While certainly not perfect, Disney has taken huge strides to champion diversity and social equality. In 1996, long before it was mainstream socially acceptable, the company offered health coverage to live-in partners of gay and lesbian cast members. Recently, they moved the needle by casting Halle Bailey, a black actress, to play Ariel in the upcoming live-action Little Mermaid (I'm so here for it!).
One of the main focuses of the company is philanthropic giving and volunteering. They have their own charitable organization, Disney VoluntEARS, to foster an environment of giving by Disney cast members, and they've offered free tickets to a million people at a time before in exchange for a day of volunteering in the community. As a childless adult, it's easy to add volunteering on to a Disney trip. For example, one can volunteer at the non-profit Give Kids the World Village near Walt Disney World. This organization partners with the Make-A-Wish Foundation to serve children who are experiencing life threatening illnesses. For more information how you can be a part of it, please visit https://www.gktw.org/volunteer/.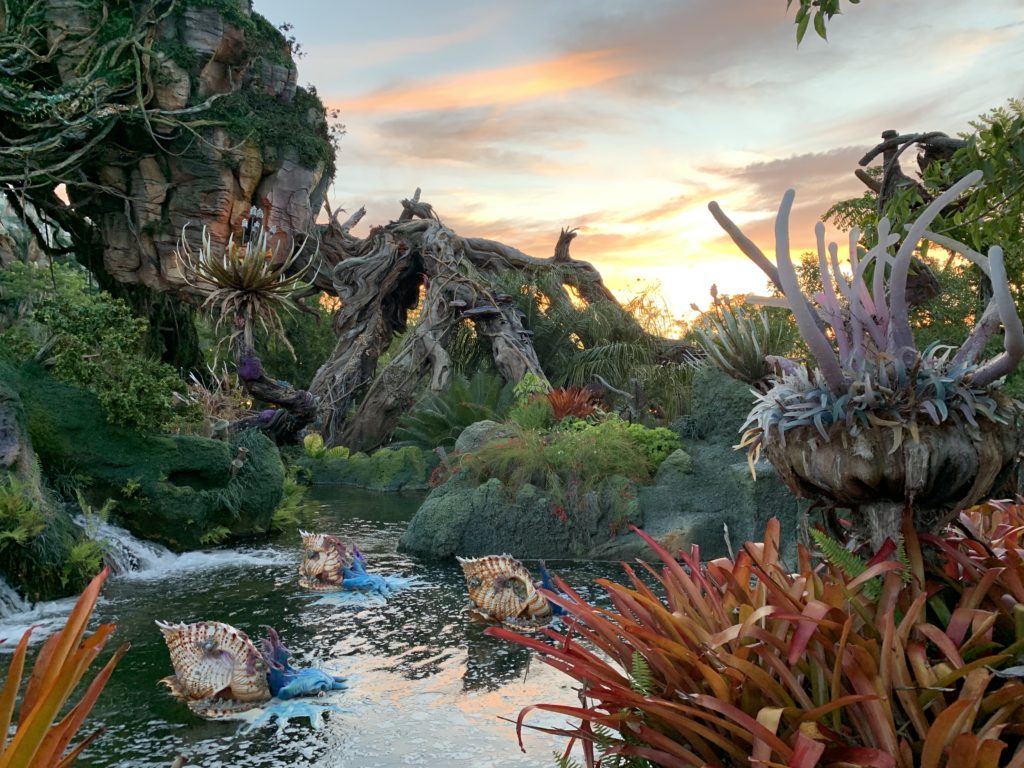 In Closing
This is all to say, visiting a Disney park or resort without children is an awesome experience that's meant for you, fellow childless adults, just as much as it's meant for anyone else. The lessons from all of this are clear. Visit a Disney park or resort anytime you want, whenever you want for as long or as little as you want and can. Stay in your own lane. Don't speak of what you don't know. Someone's individual enjoyment of something is not diminished by someone else enjoying it. And, even though we're not parents yet, we're smart enough to know that ignoring a temper tantrum and not responding to it directly tends to be the best course of action.