If summer in Florida is making you feel like you need a little extra water park fun in your life, we're here to help by letting you know about unique options at Disney's Typhoon Lagoon to turn up the fun and turn down the heat. Please see below for additional details and check out our post on "Which Disney Water Park is Better?" to help you decide which park to visit this summer to make a splash (https://seekingthemagical.com/which-disney-water-park-is-better/).
First, at certain times of the year—namely around the holidays or other particularly busy times, Typhoon Lagoon has turned an area that used to be part of the shark reef into the "Adult Cove" an adults-only hideaway complete with food and beverage, a TV at the bar to watch the game and live music. While this is a great addition when available, I admittedly wish we had the shark reef back all the time instead of this just sometimes. Still, it's a fun extra while it lasts.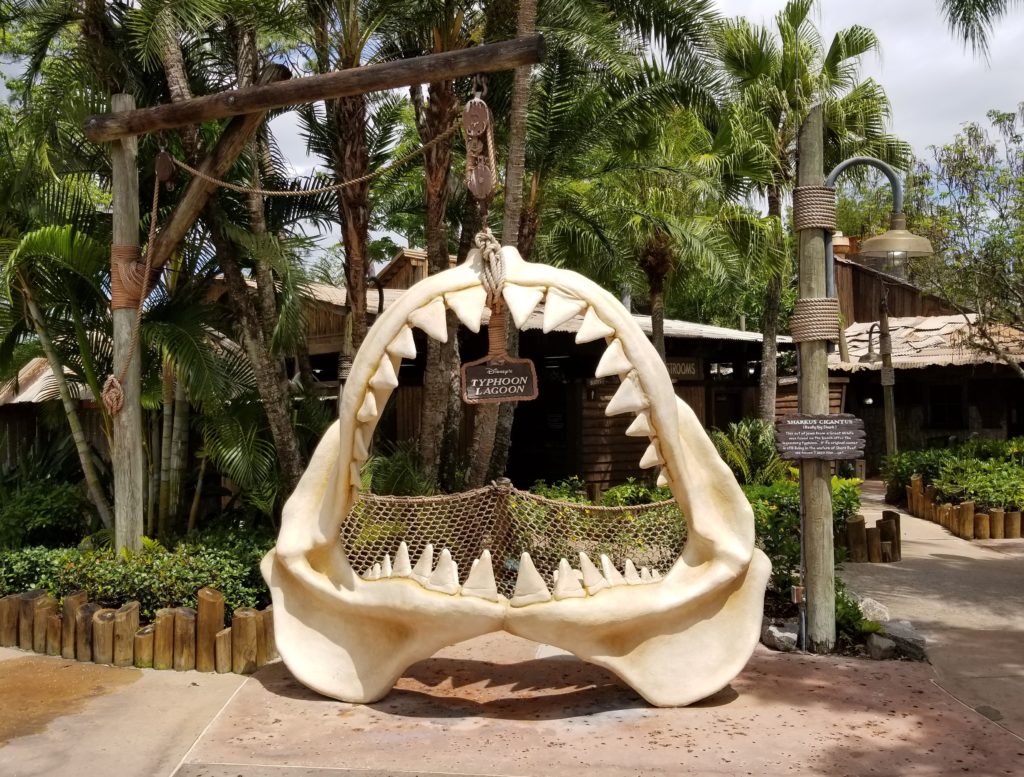 H2O Glow Nights are another seasonal offering held at Typhoon Lagoon, but these occur only in the summer. On select nights, the park is open for this special ticket event from 8:00 p.m. until 11:00 p.m. Tickets currently start at $59.00, and guests can gain entry beginning at 6:00 p.m. These events include a DJ hosted dance party, character meet and greets, limited-time food and beverage options and The Wharf—a special adults-only area like previously discussed.
Additionally, Typhoon Lagoon makes great use of its ever popular wave pool by providing private and group surf lessons. Private surf lessons are available for you and up to 24 of your closest surfer buddies to catch 100 waves in 3 hours. The waves are broken into sets of 25, and you can decide the direction of the breaks—from left or right. For the private lessons, guests are required to provide their own surfboard and gear, and food and other extras are available for a fee.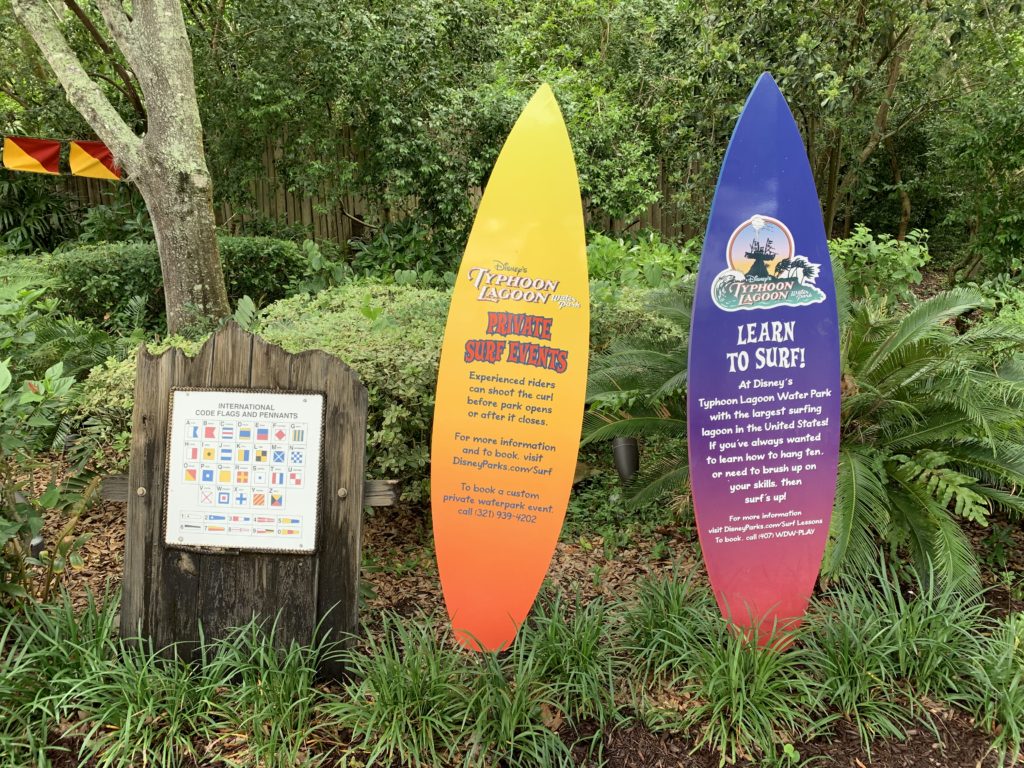 On the contrary, guests who sign up for the group surf lessons have surf boards and all gear provided for them as well as towels, a continental breakfast and a complimentary photographer to document the lesson. Up to 12 people are allowed in each class, and guests must be 8 years or older. The class runs for 2 and a half hours prior to park opening on select days, and the cost is $190.00. This does not include water park admission once the park is open so guests will need to purchase a regular water park ticket if they wish to stay in the park after the lesson.
For more information or to book one of these park extras, please call Walt Disney World Reservations at (407) 939-7529 or (407) WDW-PLAY.