By: Brian
Hello, I'm Brian and I'm a cookie-holic. I love cookies. I've been this way for as long as I can remember. Growing up, I would "help" my mom bake cookies; this mostly consisted of her baking and me eating. I admit—I ate a lot of cookies. My brothers did too, but I was biggest cookie bandit of them all. Although I didn't like it, my mom would sometimes add walnuts to a batch, claiming that she likes them that way and other people thought so too, but I knew better. She and my brothers just wanted more for themselves! In those stressful situations when there was a fresh batch of cookies available, but there were walnuts throughout, I showed my determination by methodically nibbling around the nuts like they were raisins (eww-raisins!) until I had my tasty fill.
Although chocolate chip cookies are my absolute favorites, I have two others on the top shelf as well—monster cookies and M&M cookies. I was late to the game when it came to monster cookies, but over the last decade they've risen into my top rank. M&M cookies like chocolate chips, go back to my early days, but they were more exotic to me from the start. My mom didn't make them, so I was usually reduced to getting the Keebler Elf variety. However, when we walked into a bakery featuring the candied spectrum cookies, my eyes would light up, and my mom was sure to feel a pull towards the display case.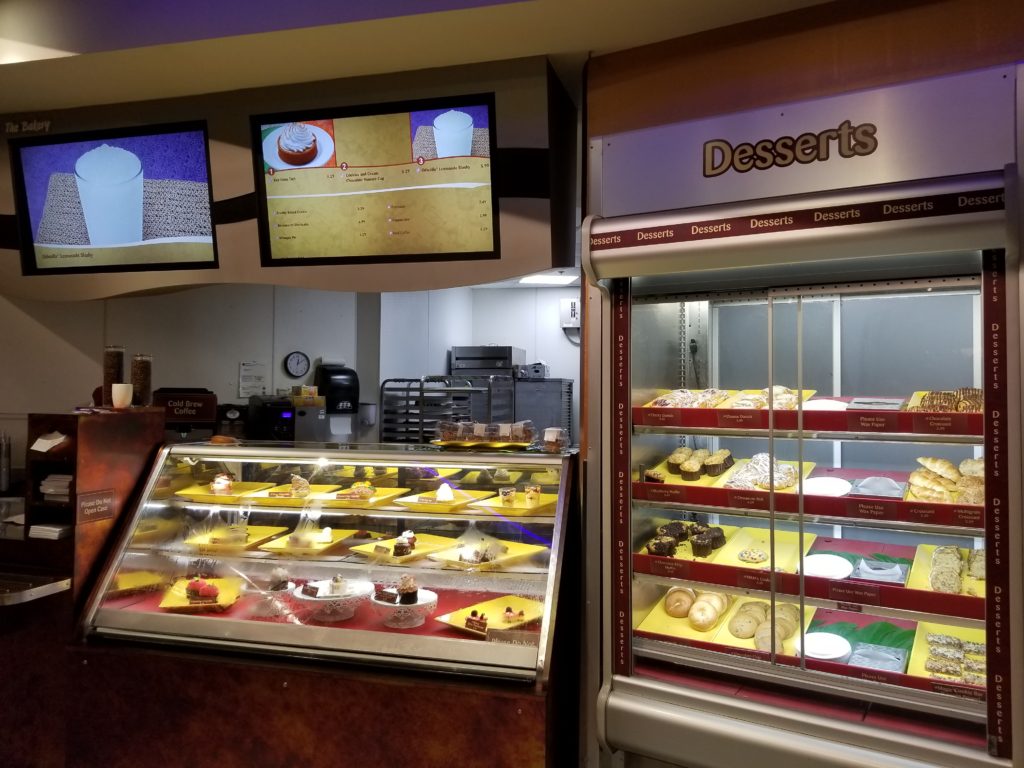 Obviously, I've grown up since then, but my inclination towards cookies, especially those three, has persisted. I've developed a more mature approach to eating them where I intentionally limit or avoid cookies that are subpar…and gorge myself with the good ones! As such, I keep my eyes (and tongue?) peeled for the best of the best for each. I admittedly travel for cookies. Judge me all you want, but I am proud to say I have discovered what I consider to be the pinnacle for each of the top three. To start, Heather bakes the best chocolate chip cookies ever, and I'm not the only one who thinks so! I cannot tell you how much I love when she bakes. I'm a lucky guy. Moving on, my favorite monster cookies can be found at the Electric Cheetah in Grand Rapids, MI. They're freshly prep[1]ared upon ordering and are worth the trip if it's not too far out of your way. Finally, I discovered the finest M&M cookies in the Land. No seriously, they are in "The Land" in Epcot at Walt Disney World!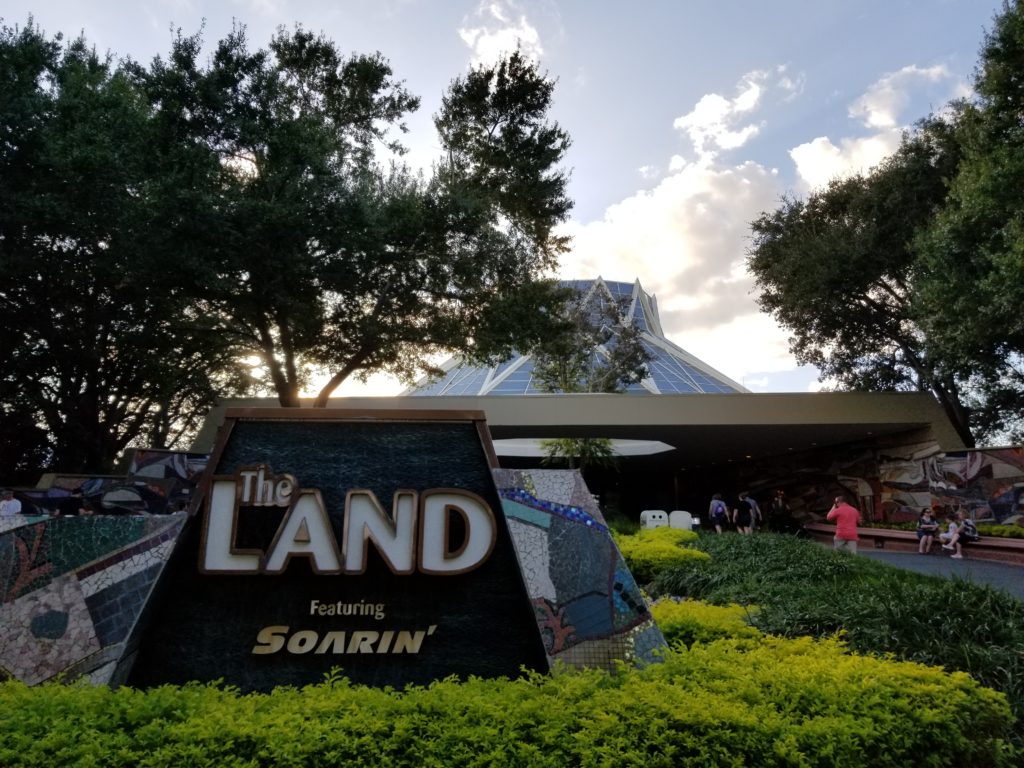 If you head to the bottom of the Land you will find the Sunshine Seasons food court. Some of the entrees there are decent as food courts go, but there is a display case containing the best M&M cookies I've ever tried along with a variety of other desserts. Ever since discovering them, I purchase at least three one every time I go to Epcot. The cookie itself is about 3-3 1/2 inches in diameter and a little under ½ an inch thick. Unlike many M&M cookies, this one has a sugar cookie base instead of a base like a chocolate chip cookie. It has a well-structured yet chewy texture that avoids being mushy or overdone. The cookie base isn't ridiculously sweet, allowing the M&Ms to carry it to just the right amount of sweetness overall. (For me, cookies that are excessively sweetened can become one note and generally are not worth the calories or money.)
These cookies use M&M minis which I think are better than normal M&M's for cookies as they provide the extra crispness of the candy shell with less overwhelming chocolate giving it a more balanced flavor profile. While the cookie is amazing fresh, it also holds up well for several days if one stores it properly. I bring Ziplocs to store an extra cookie (or three) for later so I can prolong my indulgence and save room for any upcoming dining reservations or festival booths in Epcot.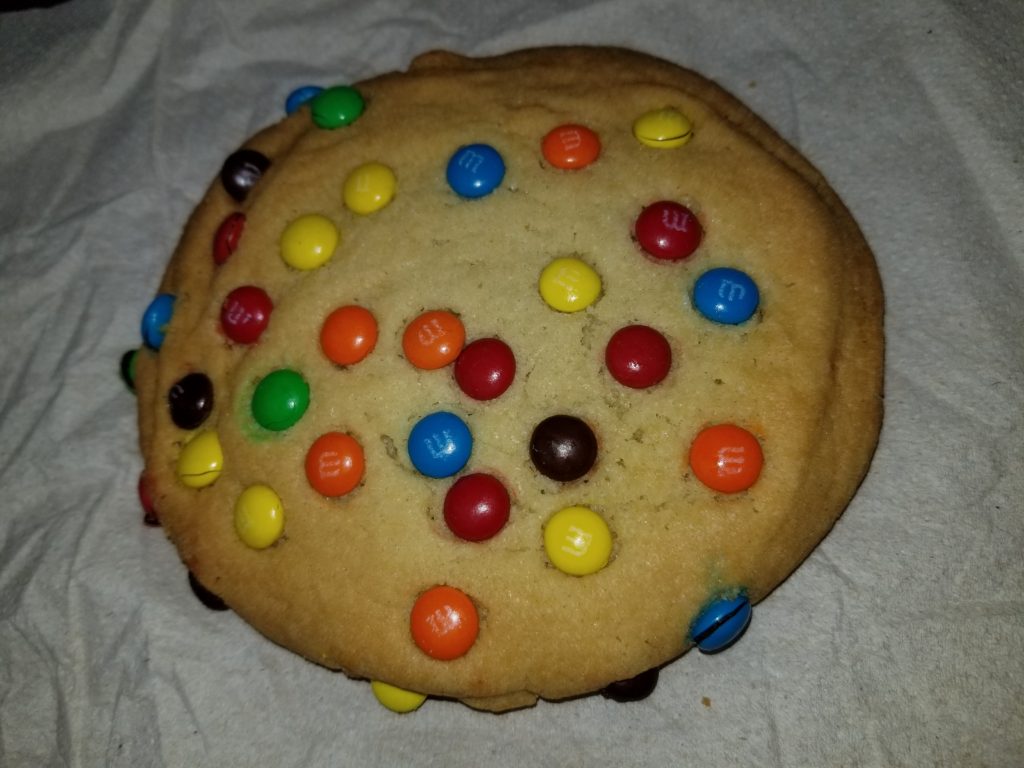 As basic as it is, the M&M cookies at Sunshine Seasons were a revelation for me and have since become a staple of my "must gets" when I'm in Disney World. Heather knows my love for these cookies and surprised me once with four cookies (stored in a Ziploc) after returning from a work trip last year. I and my inner eight-year-old jumped for joy at this unexpected event—she's even sweeter than the cookies! I enjoyed those M&M cookies over a period of…umm, hours being sure to savor every bite because I didn't know when I would get the next chance. So, if you're in Disney World and looking for a great cookie, I would be sure to swing over to Sunshine Seasons so you too can indulge in one of their incredible M&M cookies. If they're for some reason sold out, it's probably not because I was just there…probably.