By: Heather
We sadly bid a final farewell to Illuminations: Reflections of Earth in the fall of 2019, but we were happy to say hello to a new, temporary nighttime spectacular, Epcot Forever. Currently, Disney fans are looking forward to the debut of the new long-running show, HarmonioUS, in the spring of 2020. That makes now the perfect time to consider attending the Frozen Ever After Dessert Party to say goodbye to the old and hello to the new from a special viewing area in Epcot's World Showcase. We attended the party recently to determine if it's worth it, and we can report that it is—if you plan for it appropriately. Check out the video here (or on our YouTube channel) or read our review in full below to learn how to make it worth your time and money.
For the first time in forever,
There was icing, there was cake.
For the first time in forever…
Yes, I'll stop for Elsa's sake.
I get it. I too am a younger sister, and I was always awake when the sky was awake. Still am in fact, but I know how the untempered enthusiasm of the younger sibling can be challenging for the older one. Thus, I'll try and keep my proclivity for breaking into song and endlessly quoting movies in check today while I review the Frozen Ever After Dessert Party in Epcot's World Showcase.
The big question around special meals or events like the dessert party is always, is it worth it? We'll give you the heads up on this one right away. The answer is a solid yes—if you do it right by going in with the proper planning, the Frozen Ever After Dessert Party is absolutely worth it! We invite you to watch the video or read this review to learn our tips and tricks for how to make it worth your time and money. So, let's get to our Happily Ever After…oh—I mean, Frozen Ever After!
What to Expect at the Party
We'll start with the basics of what the party is, when and where it's held, what's included and how much it costs. The Frozen Ever After Sparkling Dessert Party takes place five or six nights a week in Epcot's World Showcase. It typically isn't held Tuesday night, some Saturdays and some holidays, but it varies by time of year. The party starts one hour prior to the nighttime show so guests can enjoy sweet and savory small bites and desserts along with specialty and adult beverages that are all included with admission. This is immediately followed by an exclusive, waterside viewing of Epcot's nighttime show. Now through September 30th, 2019 guests will enjoy the final performances of IllumiNations: Reflections of Earth presented at the World Showcase Lagoon. This show will be replaced by a new nighttime spectacular, Epcot Forever, on October 1st.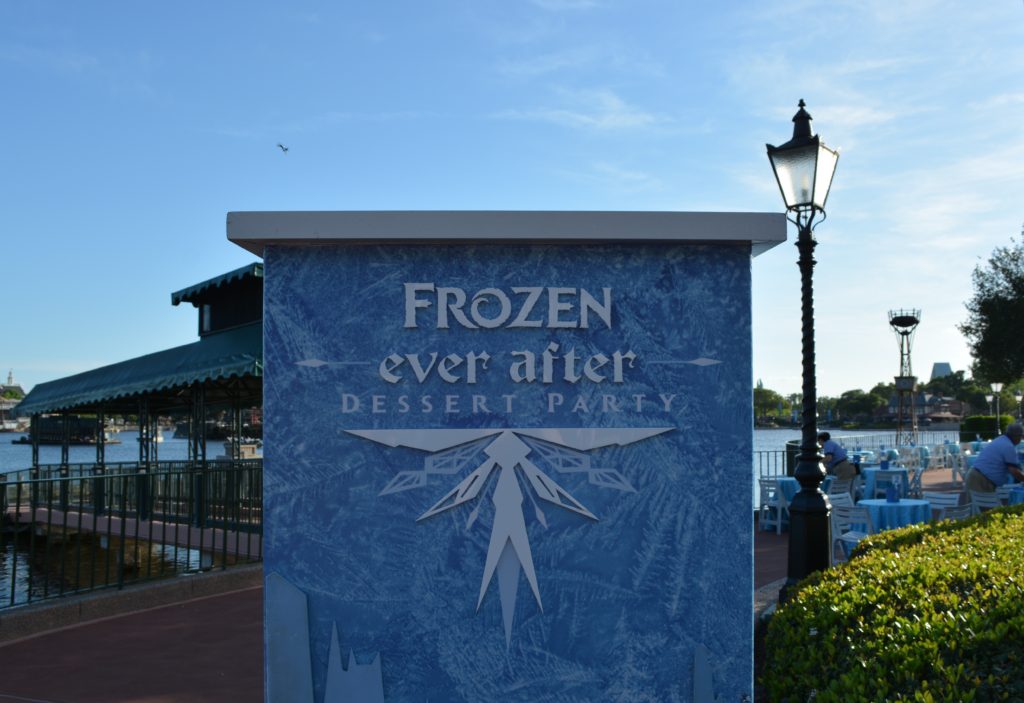 When the weather cooperates, the entire party is held outside in an uncovered, roped-off area at World Showcase Plaza East. Here, guests are preassigned to tables of four or five and may be seated with other parties depending upon their group size. Every guest has a seat to eat and enjoy great views of the show. However, if the weather is bad, the food and beverage portion is moved inside to an upstairs conference area in the back of the Norway Pavilion between the waterfall and the Frozen ride. Here, parties are joined around large conference rounds for eight to ten guests. Then, when it's time to see the nighttime show, guests are escorted outside to the same exclusive viewing area, but with no tables or chairs. After the show, guests are led by cast members back to Norway for immediate boarding on the Frozen Ever After ride to cap off the night.
The complete experience currently costs $79.00 per adult and $47.00 per child between the ages of 3 and 9 years old—this includes tax and gratuity, but park admission is not included. That is a hefty price tag, but we confidently assert it's worth it if you plan for the experience appropriately.
Two, Tier One Fastpasses!
First, it's critical to note that the dessert party includes what is essentially two, tier 1 fastpass experiences. A fastpass is a virtual queuing system created by Disney where guests can reserve access to select theme park attractions in advance. Epcot's fastpass system is broken into two tiers where guests can select only one option from tier one and two from the second tier for their initial three fastpass reservations. Frozen Ever After and a reserved viewing area for the nighttime show are both tier 1 attractions along with Test Track and Soarin' Around the World.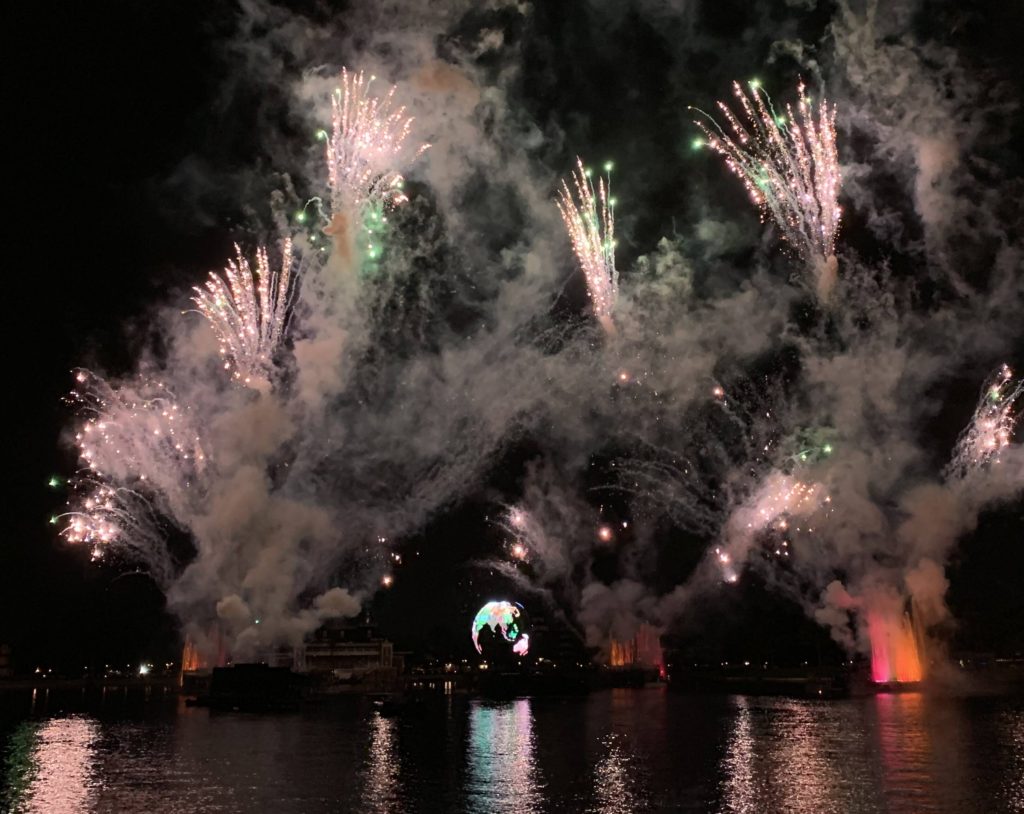 The designated fastpass viewing area for the nighttime show is just to the right of the reserved space for the Frozen Ever After Dessert Party. While the fastpass section is lined up with the center of the lagoon, the area right next to the water is roped off for safety meaning guests are further back in the viewing area and there's no seating provided. Meanwhile, the dessert party provides seating in nice weather, and it's immediately waterside. That makes it essentially a wash quality of viewing wise with the fastpass section, and it does it one better by providing chairs.
Since a ride on Frozen Ever After, another tier one attraction, is also included, that frees up one's tier 1 fastpass selection for the whole day in Epcot to be able to select Soarin' or Test Track or even to go on Frozen Ever After a second time with essentially no wait. Having these two tier 1 fastpasses covered can also offer families a great deal of flexibility planning wise and free up time that would otherwise be spent in line for the ride and saving a spot for the show. If you're short on time and not planning to spend a whole day at Epcot, if you have little kids who are less interested in the World Showcase in particular or if you just need a more flexible schedule and you purchased a park hopper ticket, one could book fastpasses for another park during the day and hop to Epcot during the afternoon or evening to experience some of the lower wait times attractions and shows without worrying about standing and waiting for these sought after experiences. That can be a huge relief and a big-time saver.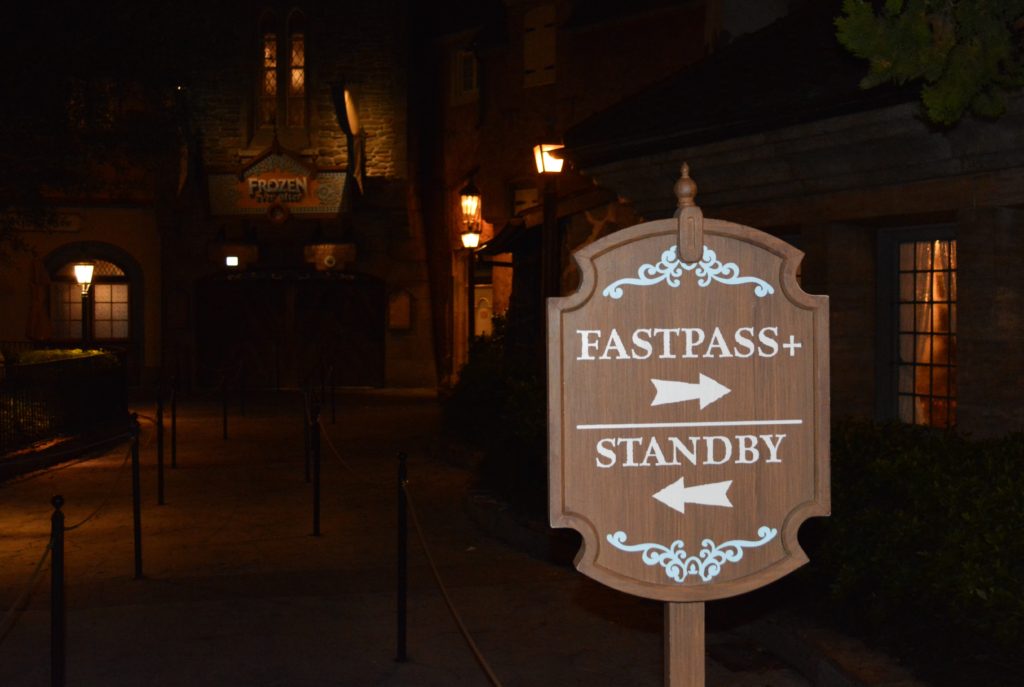 Short of booking a room on the concierge level at one of Walt Disney World's resorts and paying the surcharge for additional fastpasses when that option is available or paying thousands of dollars for a private tour in the parks, there's no other experience during normal park hours that grants guests two fastpasses—let alone two, tier one fastpass selections. This is a huge part of the value of this experience, and it can save one a great deal of time and money if planned appropriately.
Primary Dinner Substitute
Another way the dessert party is made more worthwhile financially is to use it as a primary dinner substitute for the evening. Since the party starts 1 hour before the nighttime show, that usually means it will start at 8 or 9 p.m. This can be a late dinner for some, so you must plan accordingly for the day.
Typically, Brian and I only eat two complete meals a day in Disney. It saves time and money to do it this way, and there are so many amazing snacks and small bites available throughout the parks that it feels like we're essentially eating all day every day anyway. It tends to work best in our experience to have a snack for breakfast, a larger lunch mid-afternoon and a late dinner. We like this timeline because it gives us a break in the middle of the heat of the afternoon and allows us to ride rides during the peak meal periods when wait times can be shorter. Another approach that we frequently deploy in Epcot when there's a festival going on, is to go the whole day without having an actual complete meal at all. There are so many booths with small bites to try that booking a sit-down meal would be a waste for us, and it worked out very well to do this and make the dessert party a substitute dinner for the day. Whichever approach you choose, it's best to stop eating sometime in the late afternoon so you're reasonably hungry again in time for the party. It can work well to share a few savory items from the food booths later in the day—then, you'll be more satiated going into the party and more prepared for the onslaught of sugar in the desserts.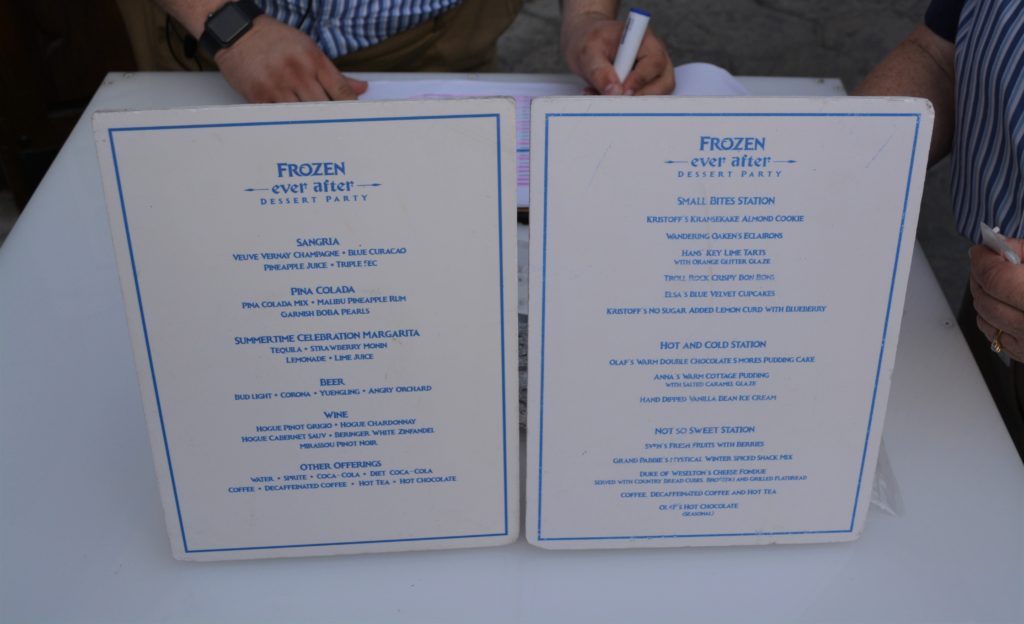 It's very important to recognize that the dessert party is not actually dinner. They have very few savory items, but they have just enough to make it work as a dinner substitute if you eat a savory snack or two late in the afternoon.
Savory and Sweet Offerings
The savory items they offer include Grand Pabbie's Mystical Winter Spiced Snack Mix and the Duke of Weselton's Cheese Fondue that is served with country bread cubes, broccoli and grilled flatbread. That is not a long list, but one can enjoy some filling fiber with the broccoli and protein with the cheese fondue—which is very good actually. The snack mix is pretty forgettable, but I found a couple of small plates full of the fondue with its various options to be quite filling. Follow that up with a plateful of water-rich fruit from Sven's Fresh Fruits with Berries platter, and I was all set for my quote unquote dinner for the day and ready to move on to the many wonderful dessert options.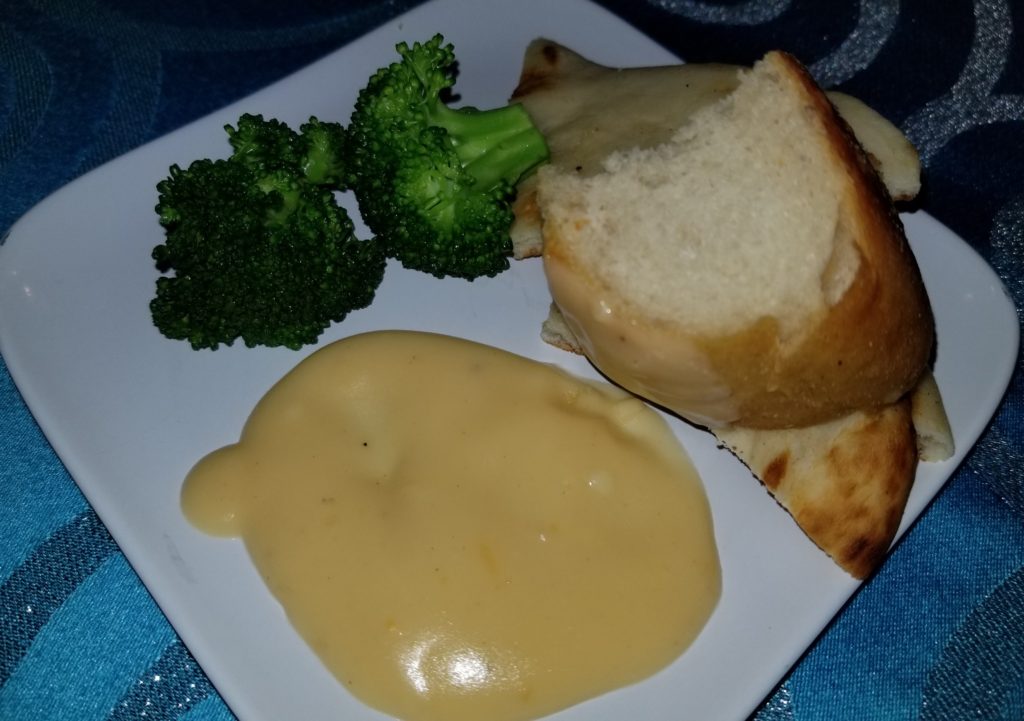 I don't know if I was elated or gassy, but I was somewhere in that zone walking up to the dessert spread. I love to bake and try new desserts, so I was anxiously awaking sampling the colorful array. My favorite was Olaf's Warm Double Chocolate S'mores Pudding Cake. It had a deep, rich chocolate flavor that was well balanced by the sweetness of the marshmallow topping, and the texture was smooth on the tongue like pudding but still had a cake-like consistency. It was so good!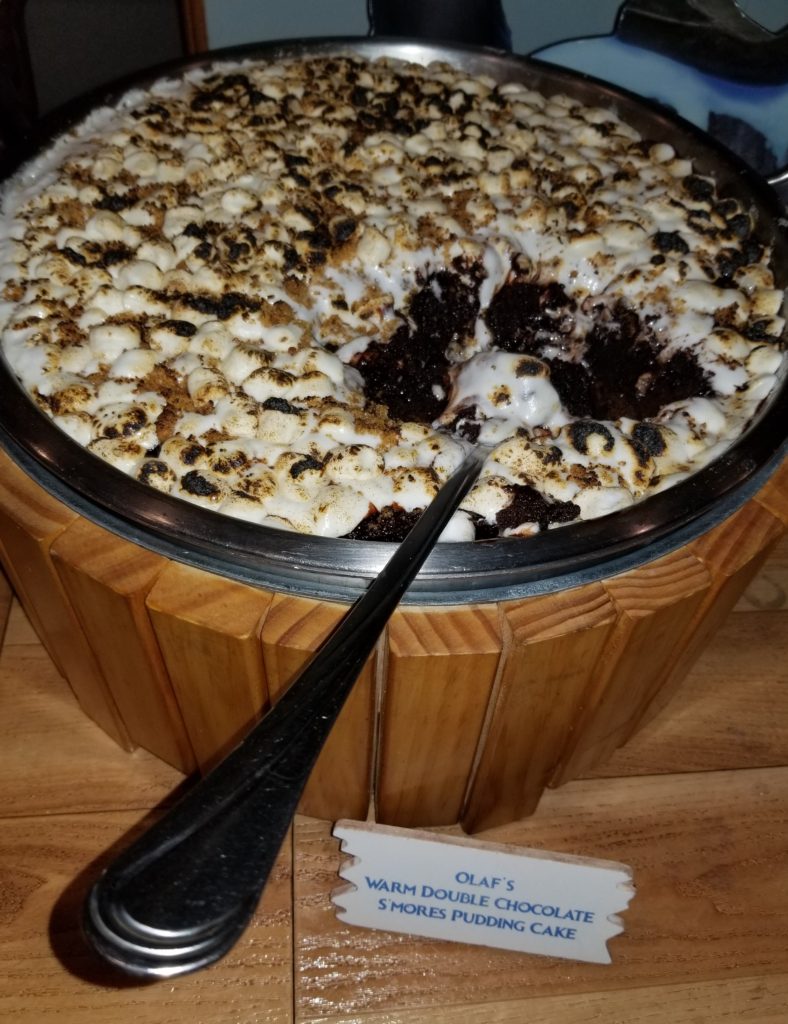 Many other guests said the s'mores cake was their favorite as well, but for some it came in second to Anna's Warm Cottage Pudding with Salted Caramel Glaze. I can see why people loved this one, but it was a little too sweet and one-note for me to come out on top.
Another favorite at the party was Olaf's Freeze Fried Birthday Cake Mousse with Cake Crumbles and Sprinkles. While I loved the fun of this station, and the resulting dessert was decent too, I'm beyond confused by the name. There was no frying involved. There was no heating of any sort so how is it freeze fried? Also, what they were putting into the liquid nitrogen was already ice cream—it was already frozen. It was fun to watch them make it into a colder, hard ball to break with the spoon, but it was really an unnecessary step as they weren't flash freezing anything. I'm all for enjoying the spectacle, but I would love if someone could make sense of this for me. Thank you in advance!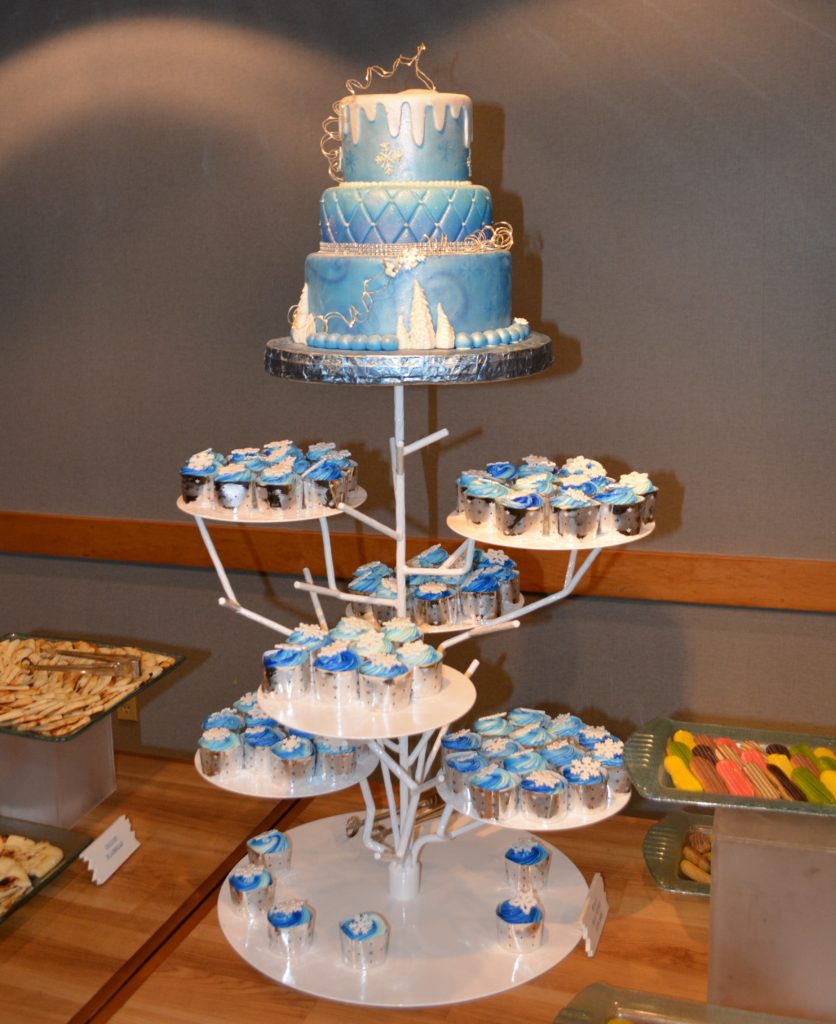 Anyway, the rest of the dessert options were fairly standard and forgettable. Some were cuter than others, including the Wandering Oaken's Eclairons or Eclairons—I'm not certain—and Elsa's Blue Velvet Cupcakes. Both were very popular, and I particularly enjoyed the latter. The cupcakes were sweet but super moist, and they were a pretty vibrant blue. I probably consumed half-a-cup of food coloring in the two that I ate, but my color returned to normal soon enough.
Cheers!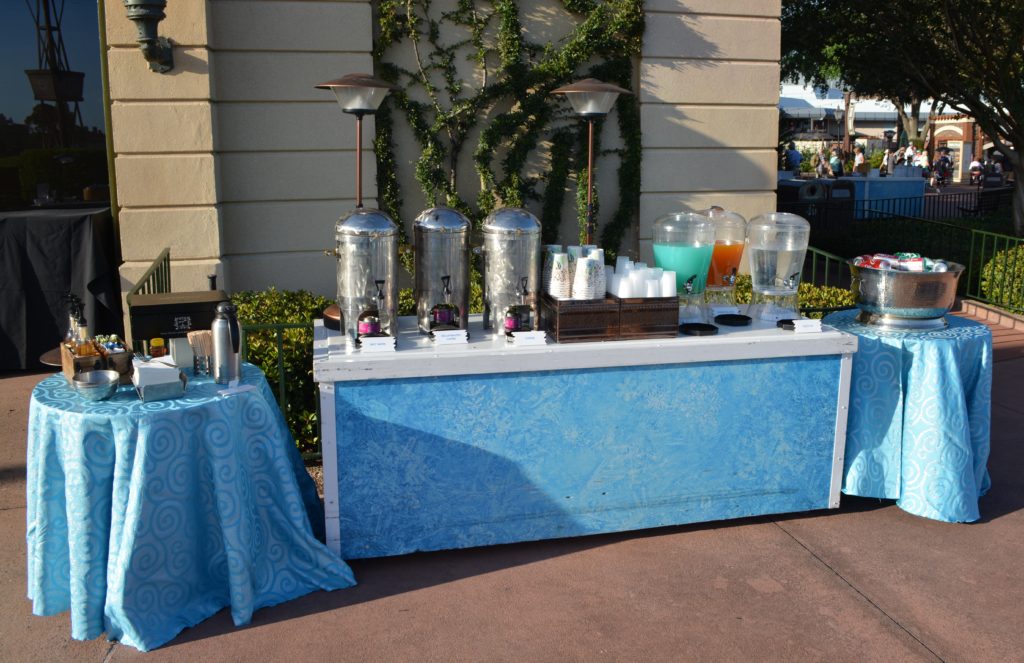 Moving on, there's the obvious financial implications of the party having an open bar with summertime cocktails, beer and wine as well as soda, coffee and specialty non-alcoholic drinks included. I wasn't wowed by any of the options—standard or otherwise, but it's certainly one of the cheapest possible ways to have a couple of drinks in Disney. Plus, no one will judge you if you grab an extra soda to put in your bag for later. I admittedly speak from personal experience on this one since I was told by a cast member it was perfectly fine to take one for the road.
Snowflakes, in Florida?!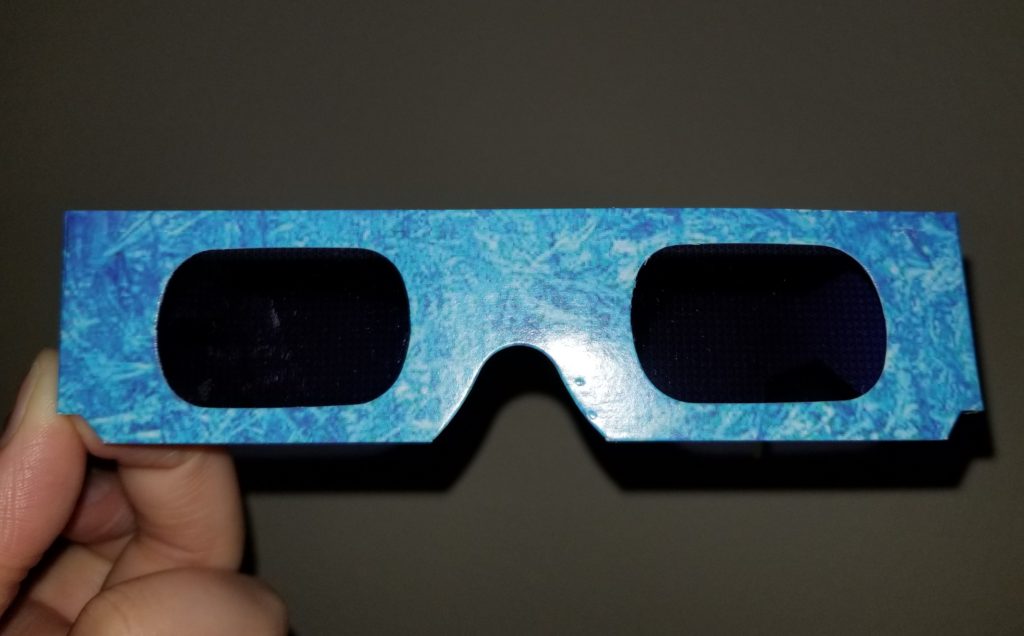 Finally, guests are given a party favor of special snowflake glasses to watch the nighttime show. These glasses look like disposable 3D glasses, but instead they turn beams of light into snowflakes. While they're certainly not a standalone reason to attend the dessert party, they're a fun little extra to enjoy while watching the fireworks if you'd like.
Room for Improvement
Save for a few food items that were completely forgettable, our review of the event has been overwhelmingly positive thus far as we explained to you why this dessert party is worth your time and money and the best way for you to maximize both. Now, we need to address how Disney ought to improve this experience to make it an absolute must-do.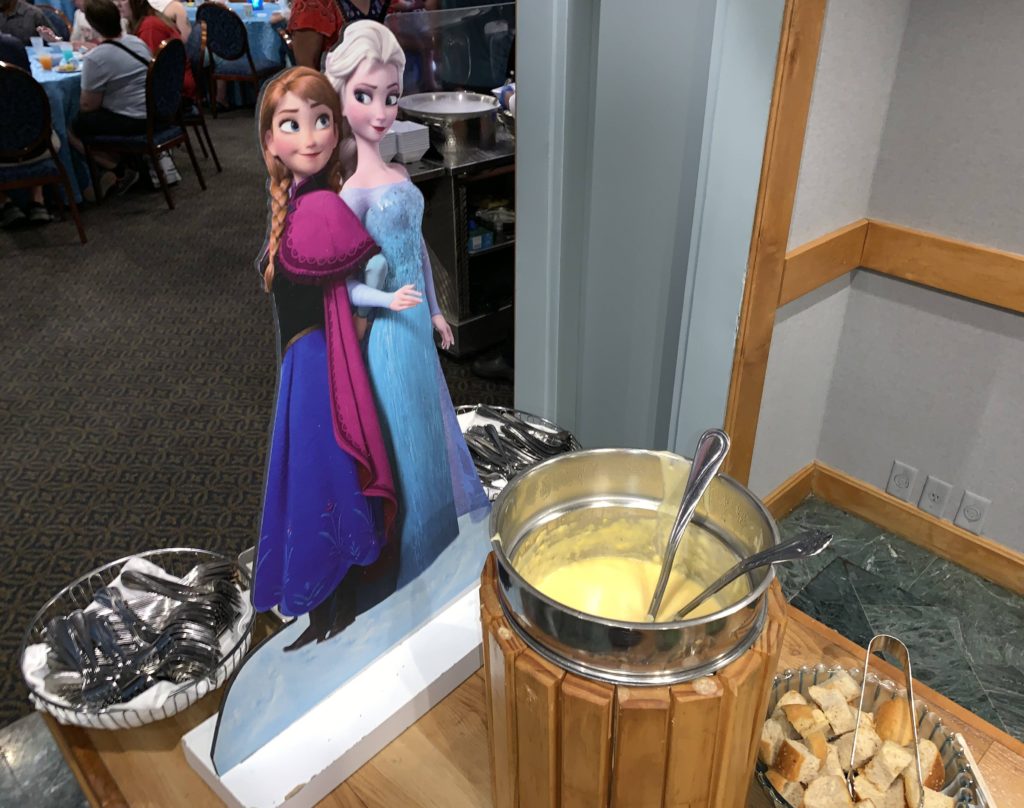 What needs improvement is the theming. In an attempt to obtain the Frozen look and feel, the party utilizes ice blue tablecloths, character candle holder centerpieces and painted wood cut-outs of the main characters displayed on the buffet line. Also, the food items are rather inexplicably named after different characters. Don't ask me why they're called Hans' Key Lime Tarts with Orange Glitter Glaze or Kristoff's No Sugar Added Lemon Curd with Blueberry…they just are. I get they're trying to be cute, but when there's no possible connection to the story it's more of a joke to me than anything. Who knows?! Maybe they're trying to encourage kids to try different items by naming them after their favorite characters…then again, it usually isn't a struggle to get kids to eat dessert.
The Frozen Ever After Dessert Party is as themed as your typical three-year old's birthday now-a-days—which…well, that's a whole other conversation. But basically, when a Disney event is less themed than your average Pinterest board, it's time for Disney to up the ante. Throw in a snow making machine. That would be magical—especially when it's so hot and the party takes place outside in an open, uncovered area. Or Disney could go for the obvious plus up of adding characters. Even if Anna and Elsa are not available due to their prior engagements in the Norway pavilion, why not add Kristoff or Olaf or both?! They could throw in the Duke of Weasleton—I mean, Weselton, Oaken or Hans just to mix it up. The Galactic Spectacular Dessert Party at Hollywood Studios has the Stormtroopers walking around; why not have a couple of characters walk around at this one to increase the overall theming?! I think that would solidly elevate the party from worth it to a must do.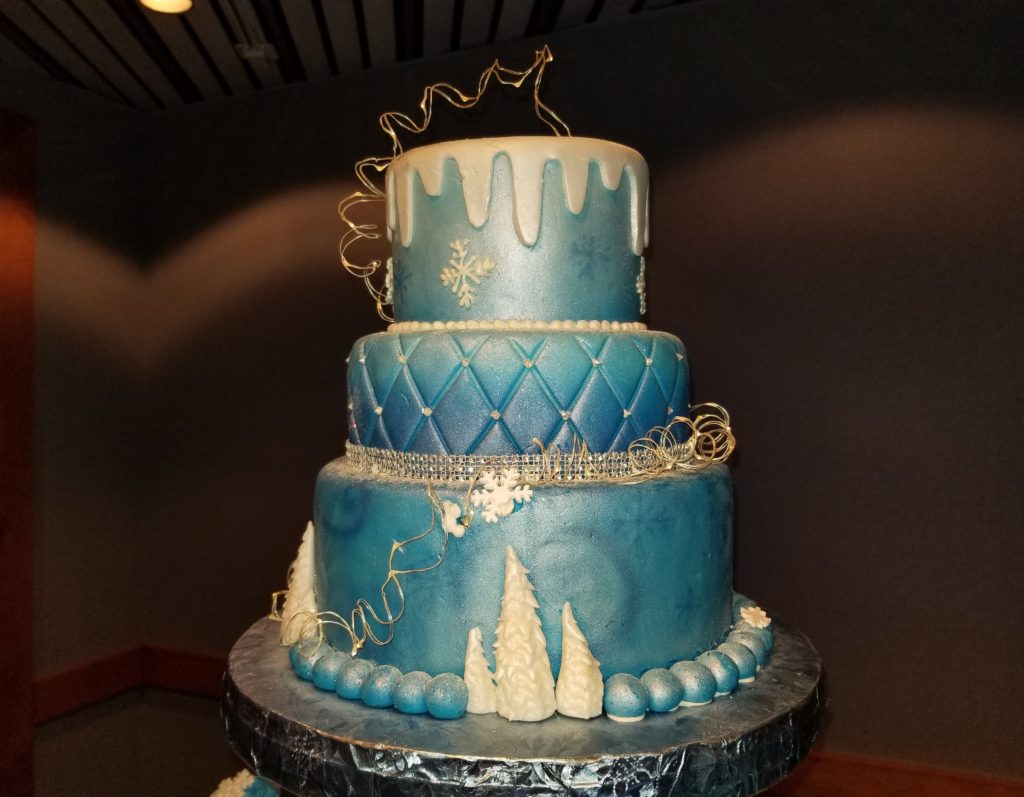 The other beef I have with the theming is probably more of a personal judgement from me than something anyone else really cares about. Still, I have complaints about the display cake centerpiece on the buffet line. I love going to Disney over the holidays to see their incredible gingerbread displays at the resorts. They clearly show the high level of baking mastery and artistry that exists among cast members. So that makes me question why this cake is entirely phoned in. Not to toot my own horn or anything, but I could make that cake, and I'm just a home baker. We're living in a post Ace of Cakes world now. The standard three-tier Styrofoam cake with a few little decorations around the sides just doesn't impress the way it used to. C'mon Disney, you have the talent to make this cake unique and magical—so please do it and wow us!
Still, It's Worth It!
While we'd really love for Disney to make these improvements to the party, we want to make certain it's clear they're relatively minor in the grand scheme of things and don't detract from our conclusion that it's absolutely worth your time and money to attend the Frozen Ever After Dessert Party at Epcot's World Showcase. By planning your day to take ultimate advantage of the fastpass experiences that are included, tweaking your meals to accommodate using the party as a dinner substitute and enjoying an included beverage or two, you can get a great deal of value out of the experience and make magical memories in the process.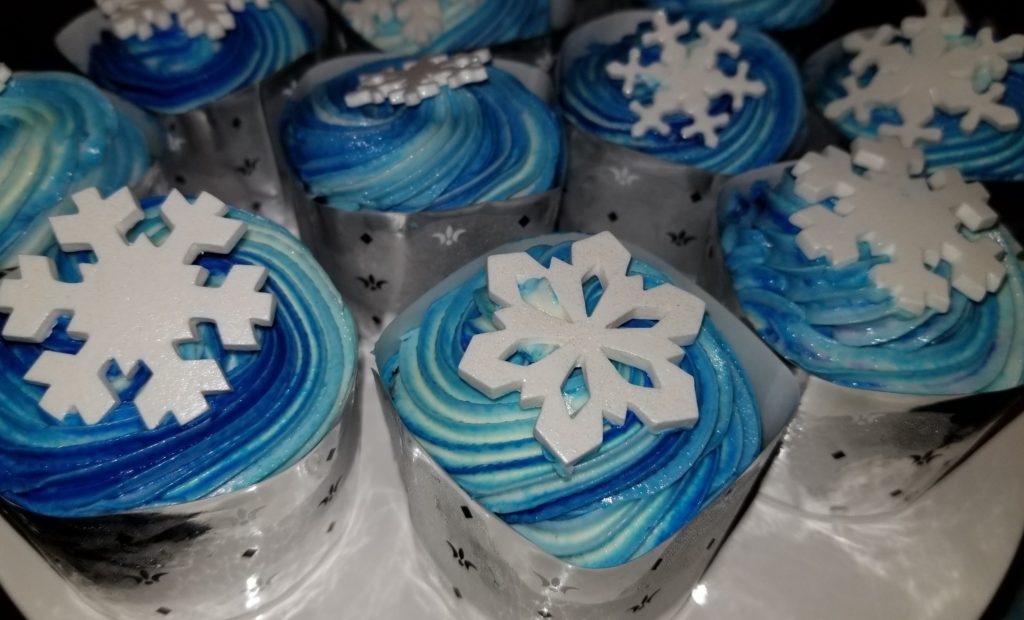 We hope you've found this review and guide to the dessert party useful. We invite you to leave a comment below with your thoughts on the party as well as any questions you have for us. We can't wait to hear from you and to tell you about more specialty experiences in Disney soon. Until then, remember to hug your loved ones, cherish the memories and always continue Seeking the Magical.